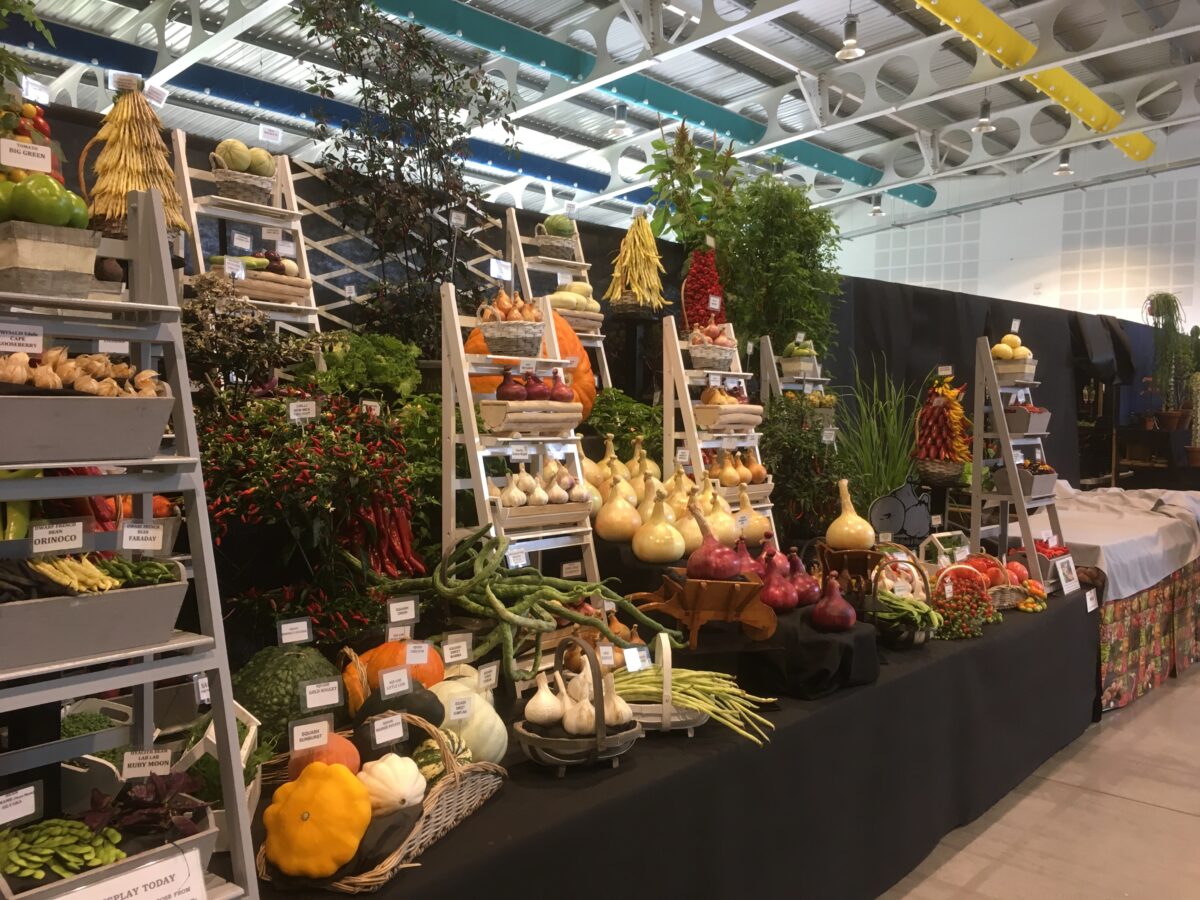 Below is the list of Horticultural Shows we hope to attend in 2021. These are of course subject to any new rules at the time.
For customers wishing to click and collect and seeds and plants at any of the shows ring in with your order and we will have it ready for you to collect.
Our first show of the season…..

RHS Tatton Park Show 21st to 25th July. This is one of the few shows which is going ahead as planned. We look forward to meeting customers old and new. Despite the extension of restrictions plans for the show are continuing.

We shall have the usual range of seeds and plants available, for click and collect ring in to order. Our stand number in the Floral Marquee is FM2

Chorley Flower Show at Astley Park  31st July to 1st August- Some good news. Chorley Show has been extended to three days. Dates are now 30th July to 1st August 2021.

The Floral Marquee is across the lake on the larger field this year. Look forward to seeing you there.

Gardeners World Live Special Edition at the NEC.  The new dates for the show are now August 26th to 29th. Tickets are selling fast so book in early.

Our stand number in the Floral Marquee is FM21

Southport Flower Show 19th to 22nd August. Sadly Southport Show has been cancelled for 2021 will be back 2022.

Malvern Autumn Show the 2021 show has now been extended to three days. 24th, 25th and 26th September.

Our last show of the season. Held outdoors in booths with a display in front. We shall have good stocks of autumn planting onion sets and garlic as well as the full range of new season seeds. Look forward to seeing you there.

 Many of the vegetables we had at Malvern now in church for our Harvest service this weekend.
Our show season for 2021 now ended. Looking forward to a more normal 2022.
For regular updates on all these shows check out our facebook page at www.facebook.com/mammothvegetables
We changed of style of display for the 2021 shows giving the displays a more relaxed feel. Still around 90 varieties on display just different.