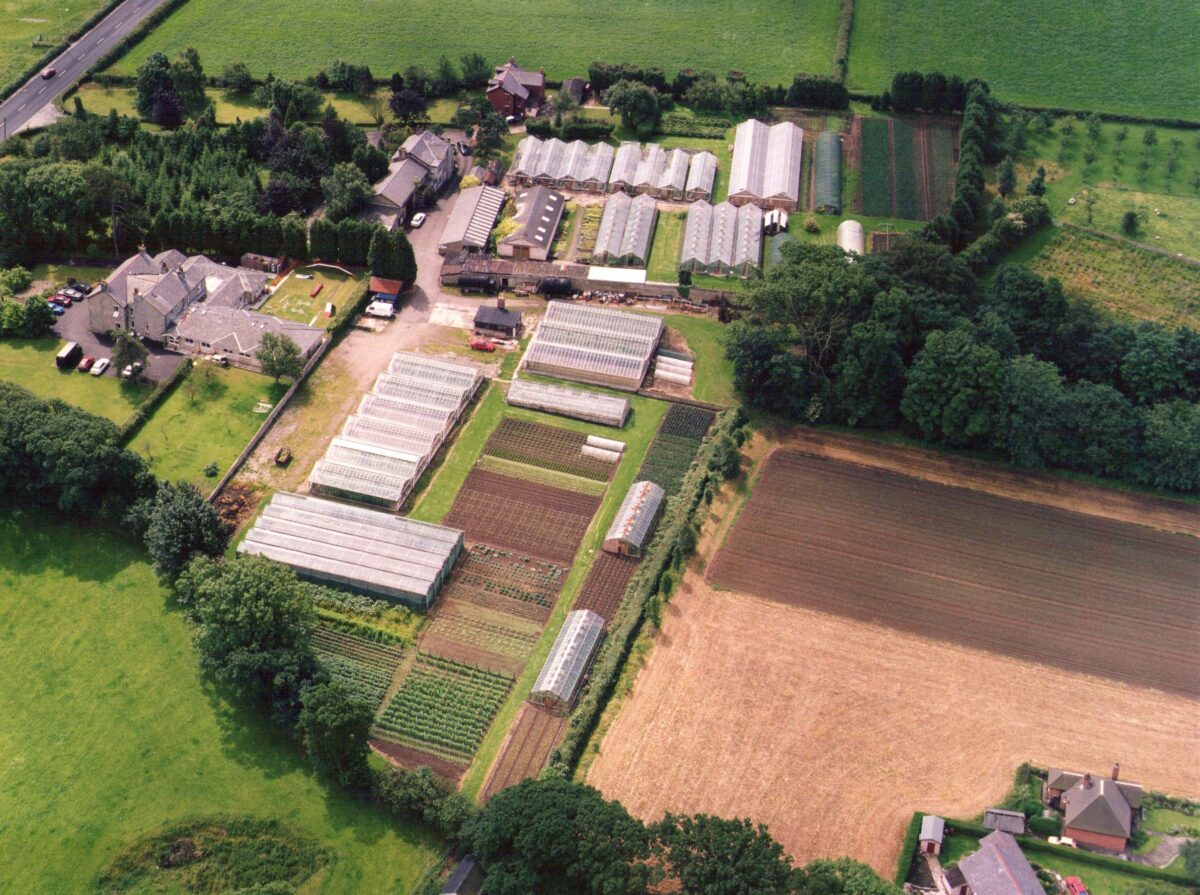 Welcome to our new web site. We hope you will enjoy the changes.
On these pages we can update all what is going on at the nursery and keep you up to date on the seasons growing.
We hope that 2021 will be a better gardening year for the exhibitors and visitors to the shows up and down the country. For updates on the show dates see Blog 2.
However gardening has been a lifeline during the lockdowns of 2020 with many trying 'Grow your Own' for the first time. As we have always said, each year is different, so never be put off by a bad years results. There is always next year, gardeners are optimists. There is always our facebook page to check for daily updates and each monthly mail shots for more information on growing month by month.
There is a Chinese saying which says:
To be happy for a short time; get drunk, happy for a long time; fall in love, happy forever; take up gardening.
Nature is not stopped by a pandemic.
As always the nursery is open for the collection of all your vegetable plants as the season progresses. Tomato, pepper and chilli plants cannot go into a cold greenhouse until the end of April and Cucumbers not until May, so there is still lots of time.
Available now we have onion sets, seed potatoes,
plants of our Mammoth Onions and Mammoth leeks,
tomatoes, chilli and sweet peppers, cucumbers and early vegetable plants of all types.
plus our range of seeds.
Nursery opening times for APRIL and MAY
Monday to Friday 10am to 4pm. Saturday and Sunday 10am to 4pm
Tomorrow Saturday the 17th April the nursery will close at 2pm.
Just before the funeral of HRH Prince Phillip.
RE-OPEN ON APRIL 18th AT 10am.
As COVID-19 continues, we are committed to following the advice from the experts to deliver the highest standards of safety and hygiene for our staff and customers.
The nursery is open for the collection of vegetable plants and seeds but guidelines must be followed and masks worn. We will have our usual range of vegetable plants as the season progresses.
We regret we cannot send any seedlings or plants to Northern Ireland or the EU. 
Mail orders for onion and leek plants, sweet potato slips and asparagus crowns are dispatched from 12th April starting with the south coast and working our way up the country.
April is a busy month. You should try to have all the beds prepared even if you don't plant anything yet. This allows you to control the weeds before the crops go in. Give the prepared beds a sprinkle of general fertilizer and rake it in. Keep an eye out for slugs. They are starting to get busy. The soil is starting to warm up but it is still early to sow directly outside for most crops. However you will be very busy sowing seeds indoors filling your greenhouse with seed trays.
Planting inside:
Tomatoes, Peppers and Chillies can be planted in a cold greenhouse from mid April.
Planting outside:
Now is the time to plant the Mammoth Onions and Leeks. Onions are more hardy than leeks when young so the onions first then the leeks second. Water well after planting especially if planting under cover. Plant firm, we have never in our 150 years of growing large onions needed to stake the leaves. They are self supporting. For UK residents we are starting to dispatch the Onion and Leek plants to customers in the south of the UK from April 19th they are hardened off ready to plant out.
Outdoor sowing and planting:
The only vegetables we sow directly outdoors in April are early Peas, Broad Beans and Beetroot. If you haven't got enough propagation space you can sow spinach and chard directly outside instead of raising it in modules but better results are obtained by sowing in pots first.
Mid April is a good time to plant your maincrop potatoes. If you haven't planted your onion and shallot sets yet you can still plant them now. In the warmer parts of the country you can sow your early carrots, early beetroot and parsnips all these can be sown until mid May.
The weather in the UK is very frosty at the moment, lovely blue skies during the day  but very cold frost nights. Do not be tempted into planting tender crops too early. Beans and courgettes should not be planted outdoors until Mid May. Any potatoes caught by the late frosts will recover.
For what's going on at the nursery check out our Facebook page. 
We are often asked about growing vegetables in Containers. This is a good option for many types of vegetables where space is limited. Choosing the right container is an important first step.
You can use thick plastic bags, terracotta pots, or anything that will provide a stable receptacle for soil but always remember it is you that has to look at it, so choose something which is pleasant to look at, tyres are often used but can also be an eyesore.
They need drainage. Plants don't want to sit in water, so, drain holes at the bottom of the container are critical.
Containers need to be at least 10cm (4") deep but the deeper, the better. The more room you can offer the plants, the larger their root systems will grow, allowing them to absorb more nutrients.
The soil in containers will be warmer than the soil in the ground. While this benefits heat loving plants like peppers, aubergines, tomatoes, and melons, it also means that evaporation of water out of the soil can become an issue in hot weather. On a sunny balcony or patio in mid-summer, you might have to water twice a day to keep plants healthy, so be sure that there is good drainage. Sunlight is another matter to think about before you get started. All plants need at least some direct sunlight in order to thrive, but fruiting plants like peppers and tomatoes need direct sunshine every day. Leafy vegetables such as spinach and kale are happy in shade. With containers, you can move plants around to make the most of the sunshine and shade.
Whatever the weather,
Good Gardening,
The Robinsons